Best Remote Control Cars for Kids on their special day
Is it Christmas or birthday of your kid or some special occasion but you are not able to decide a gift for him/her then the best recommended gift would be remote control cars for kids. Cars are loved by both girls and boys, so you can give it to them and can make their day special. Here is the list of best remote control cars for kids with all their important information that you would want to know before you buy it:
Traxxas 7407 1/10 Rally Car:
From the past four years, Traxxas has been the number one brand in RTR nitro and electric models. Their innovative designs and ideas make it easy for anyone to buy it and get started. Their latest Traxxas 1/10 Rally car has brought lots of excitement among the kids for the rally racing. It is worth $449.95.
Some of its features include:
Low CG chassis
Velineon 3500 Brushless motor
4WD to bring extra power
Highly versatile
Waterproof
Can travel to 40mph
Axial Racing AX90022 Honcho: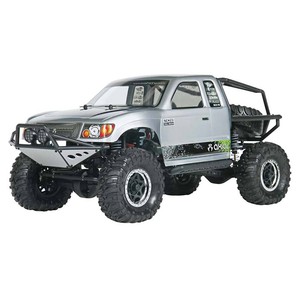 Another big name in the world of remote control cars for kids is Axial Racing and it is all because of their AX90022. It is the most recent SCX10 and is inspired by the most badass off-road vehicles. This remote control car is best for the kids who are into racing and want to experience it. This amazing car is worth $659.99 but you can get it on discount rate which is $354.99.
Some of its features include:
Highly detailed
Looks impressive
Steel c-channel ladder frame
Plastic molded cage at the back
Plastic front bumper
Durable
Strong axles
WB8 Wild Boar driveshaft
4-link rear suspension
Can take long falls without getting damaged
Velocity Toys GDX-AB TNT Machine:
Regardless of their awful website design, their remote control cars for kids have better quality and also look amazingly appealing. Though it has a simple design but has great power and long lasting battery time. This remote control car is worth $99.95, so it is accessible to everyone.
Some of its features are:
Can hit speed up to 15mph
Have thick tires
1:10 scale with 2.4Ghz radio control system
Can be driven on off-road tracks for rally racing experience
Goes faster as compared to other toy RC cars
HPI Racing 107014 Trophy 4.6 Truggy:
HPI Racing is another company that is known for making best remote control cars for kids. Their nitro RC cars are fast, reliable and powerful, and are best for the kids who are enthusiastic regarding rally racing. This RC car is not only best for kids but adults who are fond of rally racing can also fulfill their hobby with it. This RC car is worth $461.35.
Some of its key features include:
Durable aluminum chassis and braces
Shock towers of aluminum
Its Nitro Star F4.6 HPI engine
Big wheel of this car
4WD helps in its landing
Waterproof
So, buy any of these remote control cars for kids and surprise your kids. For the full list click here.